Introduction
Planning is the legal framework that is used to shape the character of our surroundings and the provision of those amenities that are essential to our quality of life, here in Windsor. The framework is set out by the Borough Council in policies that are reviewed every 15 years or so. These are known as the Local Plan. These are used to determine planning applications. The Local Plan is being reviewed right now, at the start of 2014, and the result will control development until 2030. The new plan is to be called the 'Borough Local Plan' to distinguish it from the current Local Plan.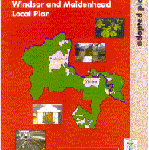 The Borough Local Plan
This plan covers a range of issues & aspects from building and extending homes, the amount of open-space in a locality, locations for employment and businesses, transport, recreation & Leisure facilities, etc. There is a mandatory responsibility on district authorities to create a Local Plan that covers the whole of their area of responsibility.
The areas covered by the local plan are as follows:
Quality of Place
Countryside & Green Belt
Housing
Economy
Retail & Town Centre
Tourism (Including Windsor Centre / LegoLand / Royal Windsor Racecourse)
Historic environment
Natural resources
Environmental Protection
Natural environment
Infrastructure / Community Facilities Schools, Health Centres, Libraries, Sports/Recreational, Transport/Highways/Roads, Telecomms, Water Supply & Sewage.
Click here for more information >>>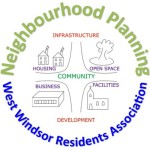 Neighbourhood Planning
Neighbourhood planning was introduced by the Government in 2011/12. Its aim is to allow local people and communities a direct say in how an area or locality is to be developed, i.e. where new homes, offices or community facilities could be built. The WWRA have been actively involved in campaigning for the interests of local residents the despite poor conduct of certain Conservative councillors.
We would encourage you to join the Windsor Neighbourhood Plan Forum (WNP).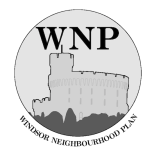 Have your say on future planning decisions in the Windsor Neighbourhood Plan area.
For more information on Neighbourhood Planning read this article by the WNP Co-Chairmen.
Visit the Windsor Neighbourhood Plan Forum's website at www.windsorplan.org.uk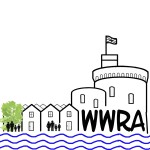 The Role of the WWRA
The role of the WWRA to the Local Plan is to represent and safeguard the interests of West Windsor residents in the development of the local plan. In February 2014, 1600 households were invited through our AGM newsletter to respond to the RBWM public consultation and invited to a public/AGM meeting on 3rd March, at which 150 attended. In addition, the Management Committee were also asked to consider the following points/aspects:
Its Features – Does it cover what you expect it to/should do (see next point)?
Its Performance – both as a Plan, and, what BLP is going to deliver [or not?] (In thinking about this, you may like to ponder the overall purpose of a Local Plan, for example; Is it for Spatial/property/land use & development? or To improve the quality of Living & working in a local Council area?
Its Ease of Use – is it user friendly and likely to be so over its 15 year life?
Its Value for money – as a resident (and Council Tax payer), would you 'Buy' this Plan, if not why not?
The views, comments and suggestions that have been made, as would be expected, are largely from a Windsor perspective, and, West Windsor in particular. In addition to the 'Content' proposals offered in this new BLP, some of our members took the opportunity to comment on 'process' aspects, as well.
Our proposed response to the current draft of the RBWM local plan can be found here.